Home Security & Automation Systems
Your home is where you should always feel safe. From the time you wake up, to when you're off to work, to when you get home to have dinner, you should never feel that your home isn't your refuge. But without security and automated alert systems, you're only so safe.
The truth is, in the United States, a home is burglarized every 12 seconds. Often times, priceless possessions with great sentimental value are taken and never seen again. You can prevent that from happening to you with system installations from your local First Alert Pro Resideo Premier Security Partner, Asheboro Fire & Security: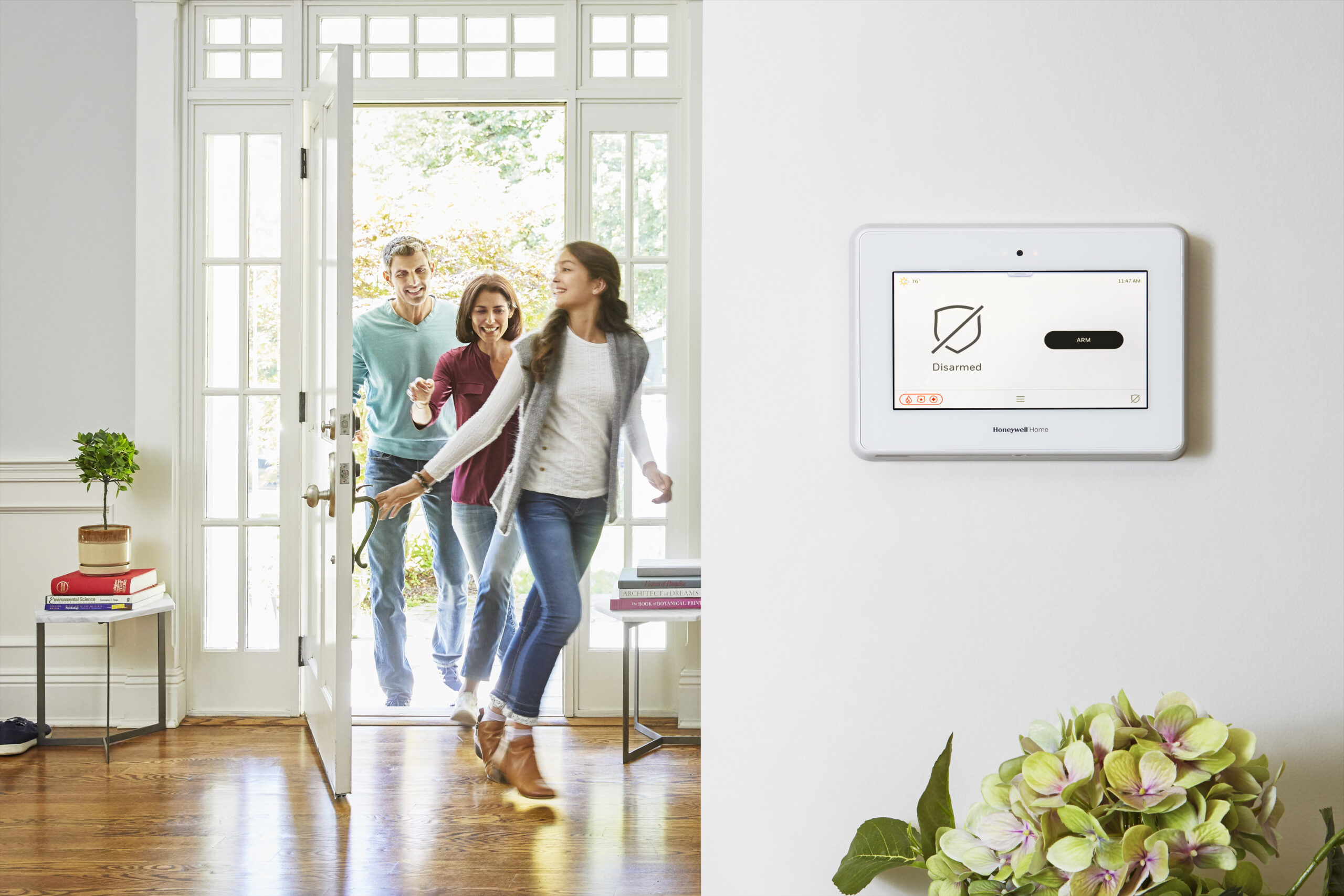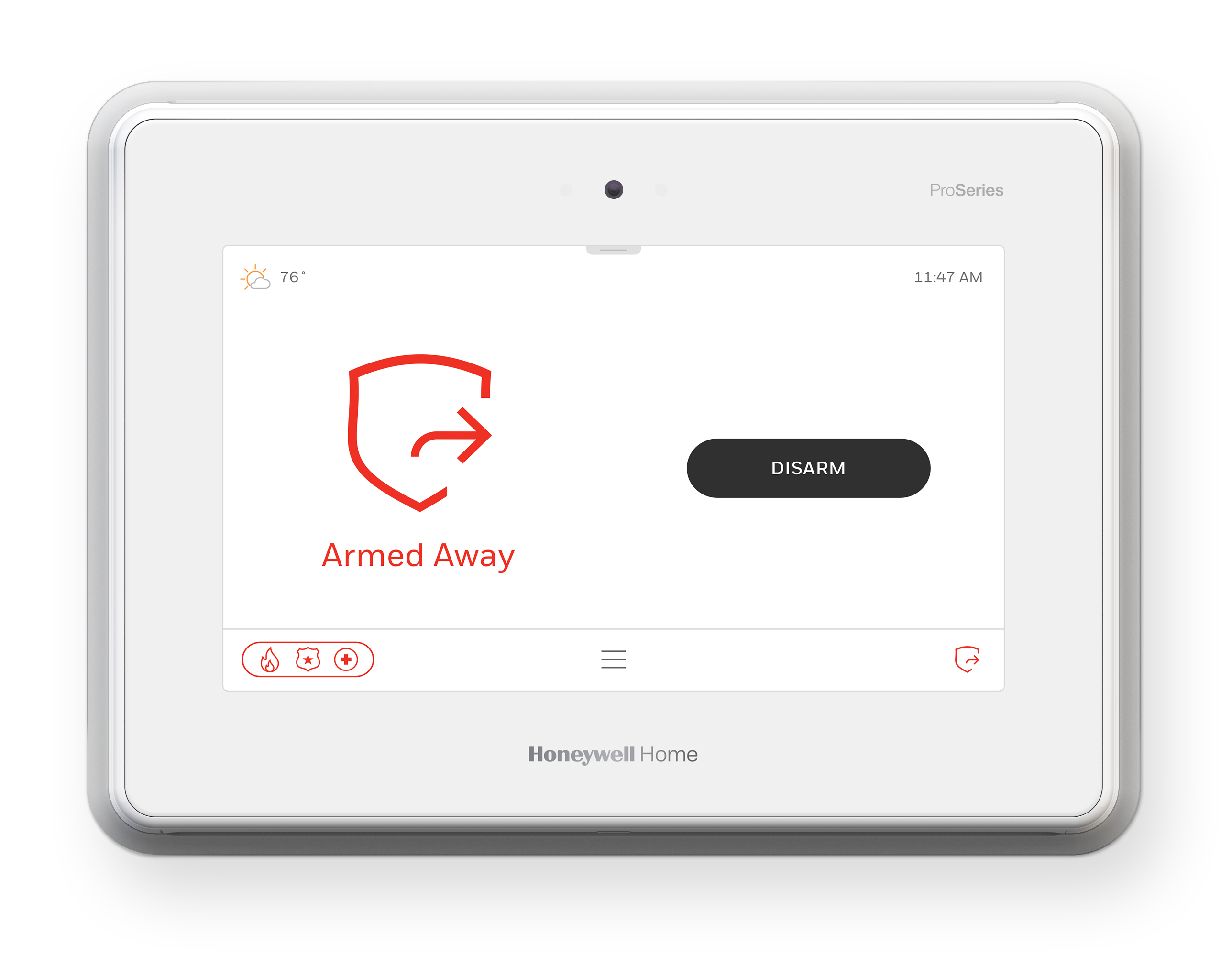 Pro Series is the newest addition to the storied Honeywell Home/Resideo line of Home Security and Automation.  Whether you want to just keep your family safe, set lights and appliances to turn on automatically, adjust the temperature in your home while you're away, or all of the above, Pro Series may be the system for you and your family.
It is completely customizable and we can create that one-of-a-kind system to suit your needs.  Give us a call today and let's discuss how we can build the system just for you.
Internet Monitoring Package
1 Honeywell Home/Resideo Pro Series Control Panel
3 Honeywell Home/Resideo Pro Series Door Sensors
1 Honeywell Home/Resideo Pro Series Motion Detector (Pet Immune)
$395 plus $26.50/month*
+ Add Honeywell Home Pro Series Cellular Card for $95.00* each.
+Add Honeywell Home Video Doorbell for $295.00* each.
+ Add Honeywell Home Pro Series Door/Window Sensors for $45.00* each.
+ Add Honeywell Home Pro Series Motion Detector for $68.00* each.
+ Add Honeywell Home Pro Series Glass Break Sensors for $90.00* each.
+ Add Honeywell Home Pro Series Key Fob for $40.00* each.
+ Add Honeywell Home Pro Series Smoke Detector for $96.00* each.
+ Add Honeywell Home Pro Series CO Detector for $120.00* each.
+ Add Honeywell Home Pro Series Smoke/CO Detector Combo for $199.00* each.
+ Add Honeywell Home Basic Total Connect App Service for $6.00/month.
*Prices include installation during initial system install only.
*Monitoring price based on annual payment.
 *Monitoring Contract Required       
Yard signs and stickers included with all packages.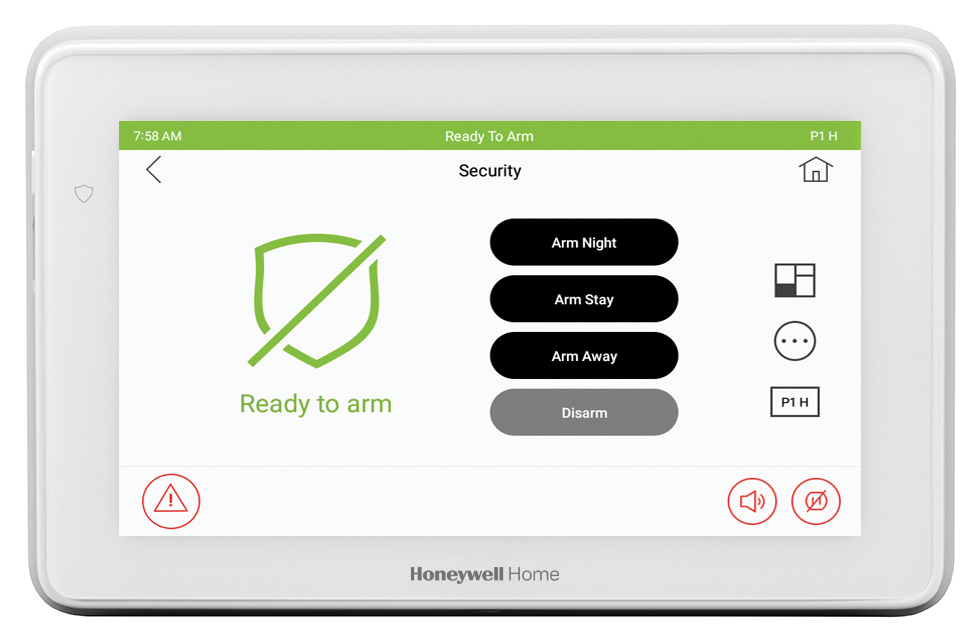 The Honeywell Home/Resideo Tuxedo Touch allows you to tie all of the technology in your home and/or business together. With a high-resolution touchscreen, it is easy and affordable to monitor your security, cameras, thermostats, lights, locks, and shades. The Tuxedo Touch also has the capability of responding to simple speech commands, resulting in touch-free communication. View and record videos with the touchscreen or with mobile devices.
A high-definition video doorbell will afford you new levels of security, control and convenience wherever you happen to be, even if you're not at home. It can be used remotely to check doorbell activity on the Resideo Total Connect 2.0 Remote Services app and see, hear and speak to visitors at their doors from an iPhone® or iPad®.
Worried about installation? Don't be! The digital doorbell adapter allows easy installation by use of the traditional doorbell chime wiring system to use a Video Doorbell by supplying the correct amount of current needed. Also available, the wedge enables the SkyBell to be mounted on an angle, providing more visibility. As sleek and attractive as it is functional, the Video Doorbell is a stylish addition to any home.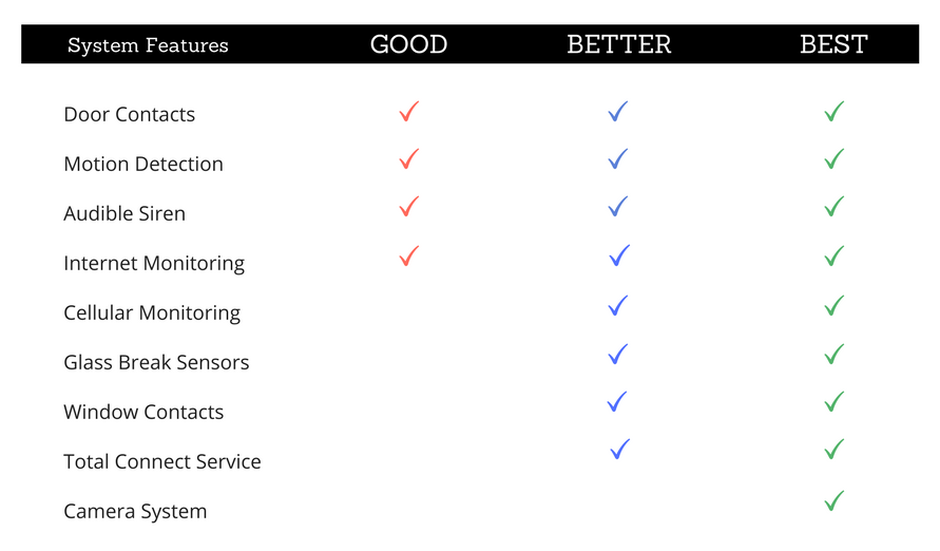 "We had a security system installed today in our home and the two gentlemen who did the installation were wonderful. They were really knowledgeable and thorough, even ensuring we fully understood our new system. I would highly recommend this company....thank you!"
-Eddie W. of Asheboro, NC
For more information about our home security and automation services, or to speak to one of our experts about your personalized security setup, please call Asheboro Fire & Security at 336-629-3881.