The Fire Alarm System You Need
Fire moves fast. Open windows, open doors - fire will do whatever it can, move wherever it needs to, in order to feed on oxygen. Often times, this means burning through your home or your business while consuming everything in its path.
But you can prevent this type of catastrophe from happening by getting the best fire alarm systems in the business. You can prevent these total disasters by putting your trust in Asheboro Fire & Security.
Your First, Best Choice:
Asheboro Fire & Security is the area's first and best choice for residential and commercial fire alarm systems. Our dedication to protecting you, your family, and your employees means that we never cut corners and utilize only the most modern technology to exceed your expectations. We hold ourselves to a higher quality standard than the national average, and that sets us apart.
The Most Sophisticated Fire Alarm Equipment & Services
Zoned and addressable fire alarm systems, sprinkler systems, water flow monitors, smoke detectors - they're all part of our package offers. Asheboro Fire & Security gives you the most options and the best value for your hard-earned dollar, and provides other benefits and services other companies can't.
Looking for sophisticated heat detectors or manual pull stations? Your search is over. Need 24-hour monitoring for your fire alarms through our monitoring station? Asheboro Fire & Security is here for you! We offer comprehensive fire alarm solutions because we know what's most important in your life.
"As a new customer, I was very pleased with the professionalism and knowledge provided by your service technician. We are pleased to know there is knowledgeable service only a short distance from our facility."   
-Harold V. of Candor, NC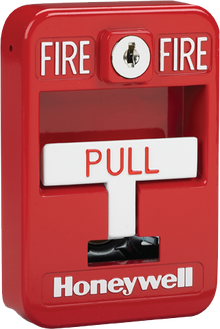 For more information concerning our fire alarm systems, or to schedule your personalized consultation or installation with us, please call Asheboro Fire & Security at 336-629-3881.